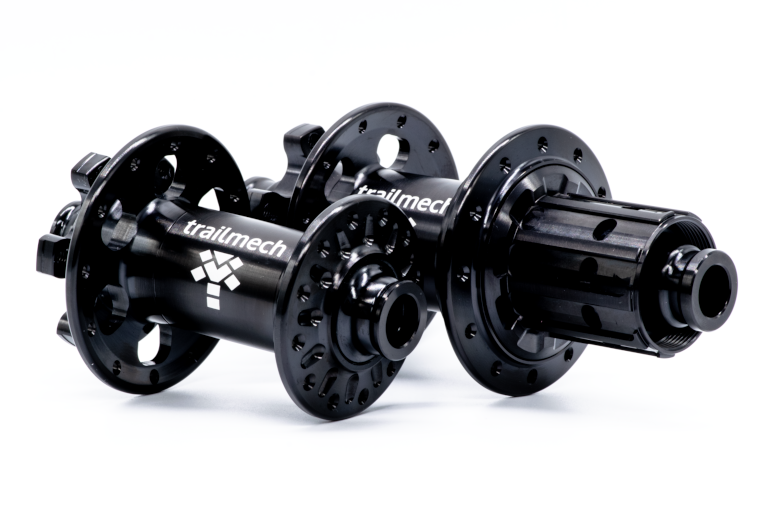 Trailmech's gravel hubs with asymmetric hub geometry and VORTEX50 freewheel technology shine with very quick engagement. Those who use their wheels as a bell will love the SC36. The sound of the freewheel is loud and sounds like a swarm of hornets. Passers-by have rarely gotten out of the way so quickly!
Award Winner Components Road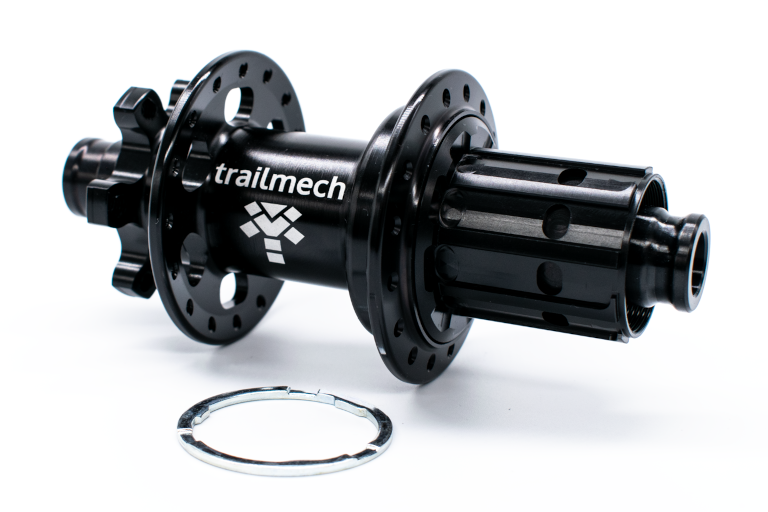 Purposefully Designed
When one imagines Gravel – some on-road and some off-road terrains, it just logical that same approach applies for category's components. The caveat is how to the balance the mix of the two. Qualities for which there is no ambiguity – Vortex 50 mechanism and disk brakes.

The two factors, that set Gravel apart from other Trailmech hubs are the wide range of supported drivetrains and a streamlined, performance driven profile. But what are these really and how they affect the design of the hubs?
---
Versatility: Supported Drivetrains
The drivetrains can be quite different. There are rigs equipped with MTB transmission, others with Road. Even with a designated, "designed group up for gravel adventures", as Shimano dubbed the GRX group, the choice of a cassette is not dictated. Our view is that the hub should give the flexibility to use anything from 11 to 13 speed Road, or 11 to 12 speed MTB cassettes. And this what Gravel hub is about – versatility.
Thus, there is Campagnolo N3W compatible freehub. And we are working to expand the list further by adding Shimano Micro Spline option.
Note that 11 speed is the point of divergence between Road and MTB cassettes for the HyperGlide standard. Refer to the Standards Guide for details.

Gravel hubs are available with ISO rotor mount only. For all Center Lock enthusiasts out there – it is in our roadmap for 2022/23.
---
Streamlined Profile
You aren't going to need 15 mm front axle for the suspension fork. Indeed, it is 12 mm thru axle only. Its internal axle and bearings are aligned with that goal, making it nimbler and lighter. At the same time, instead of commonly used 6802 (15x24x5) bearings, there is a pair of larger ones – 63802 (17x24x7). These 2.00 mm of extra width delivers a considerable increase of its performance and durability. And with the combined hub set weight of 370 g, they won't drag you down.
---
Recognized Performance
The rear Gravel hub shares the traits of other Trailmech hubs. To withstand the flex there is the 17 mm internal axle with thick, 2.5 mm sidewalls. Acceleration behavior depends on stiffness there. Spurs, cornering, or hefty gear – bring it on! And the Vortex 50 system – quick and reliable. With its offbeat sound that follows your riding rhythm: gripping and motivating.
Technical Data
---
Summary
Spokes : 24, 28, 32
Spoke Type: J-Bend
Rotor Mount: ISO, 6 bolt
Vortex: 50T
Color: Black
Freehubs
Shimano HG Road
SRAM XDR-Commpatible
Campagnolo N3W
Shimano Micro Spline (planned)