---
Super Boost Plus Explained
The Over Locknut Dimensions (OLD) of a Super Boost Plus hub is 157 mm. The spacing is not something new, though. 157 mm Downhill has been around for more than a decade. It is still relevant, together with 150 mm, although less common. It was in use with Downhill and Freeride rigs, which were 26" frames back then and with 83 mm bottom brackets. To understand what Super Boost Plus is about one need to bring the wheel size and bottom bracket width into the story.

Unlike Downhill, Super Boost Plus frames have 73 mm bottom bracket (BB) shell. It is same as for a standard Boost frame. Yet the chain line is different. It is 56 mm, not 52 mm as for Boost. And, notably, it is exactly the same as for Downhill frames. This combination of BB width and chain line means that Super Boost Plus frames need their own type of cranks. In the early days of Super Boost Plus this was a limiting factor for standard adoption.

Technically, your 157 mm Downhill hub is compatible with Super Boost Plus frame. It is not the ideal option, though. Lateral stiffness of the wheel is the major factor to consider.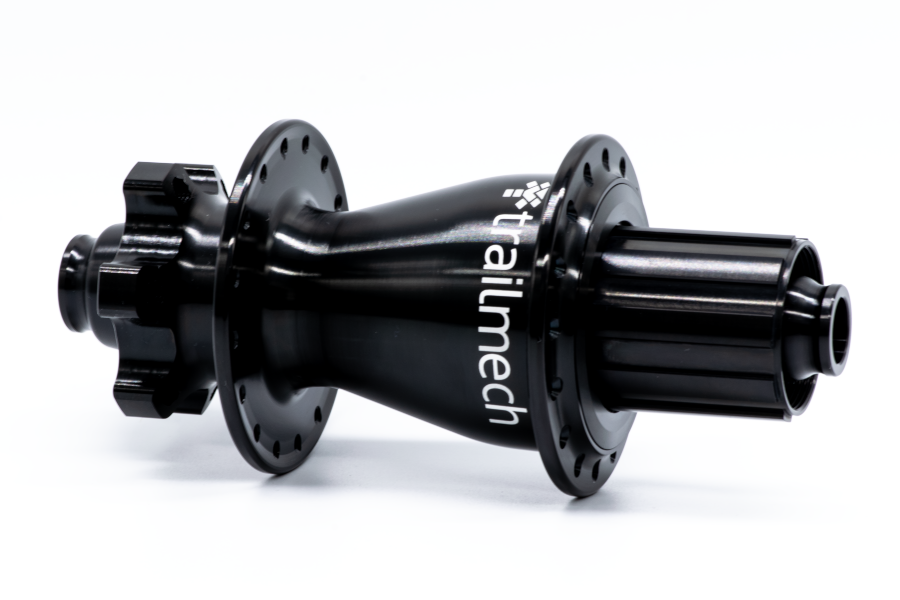 With 26" Downhill it was about wheels strength. The spokes bracing angle for drive-side and non-drive-sides is almost the same. This helps to reduce the dish of the wheel. It also means narrow hub's flanges placement. There isn't much space between them, considering the width of the hub.

For 29" and 650b narrow flange spacing results in poor lateral stiffness of the wheel. Lateral stiffness increases following an increase of the flange spacing. And that is what many wheel builder prefer – flanges father outward from the centerline of the hub.

Despite the tradeoff: greater spokes tension imbalance between drive-side and non-drive-sides. Caused by the difference in the bracing angles on the two sides. There are strategies how to deal with it. One of which is to use higher gauge spokes for the non-drive-side. But the lateral stiffness of such wheel is much better.

There is no conversion from Enduro Boost 148 to Super Boost Plus. These are difference hubs. Although the drivers are interchangeable between the two and Downhill rear hub. And they all run identical Vortex engagement system.

For those using our Downhill 150 mm hubs it is possible to convert to Super Boost Plus compatible setup. This conversion involves just the end caps. It is not the best approach, because of the reasons outlined above. Similarly, as odd as it may seems, one can convert Super Boost Plus to Downhill 150 mm by swapping the end caps.